Stent & Stent Graft Testing
The BDC Laboratories' team are active members of AAMI/ISO 25539 Standard Workgroup (WG3) which covers Endovascular Prostheses (Part 1), Vascular Stents (Part 2) and Vena Cava Filters (Part 3). In addition the team participates in the ASTM Endovascular Prosthesis Standards Committee that is continuously working toward establishing testing methods aimed at Stent Testing and Stent Graft Testing.
Our comprehensive internal testing capabilities, per the published stent and stent graft guidance documents, are presented below. In addition to these outlined tests, BDC Labs excels in developing custom test methods specific to novel and unique technologies.
Testing Services
Implant
Dimensional Verification
Diameter to Balloon Inflation Pressure
Length to Diameter Relationship
Recoil
Integral Water Permeability
Water Entry Pressure
Fabric Water Permeability
Burst/Circumferential Strength
Crush Resistance (Flat Plate & Radial)
Flex/Kink
Local Compression
Longitudinal Tensile Strength
Migration Resistance
Modular Pull Strength
Magnetic Resonance Imaging (MRI) Safety
Radial Force
Strength After Repeated Puncture
Graft to Stent Attachment Strength
Corrosion Assessment
Radial Durability
Bending Durability
Axial Durability
Torsional Durability
Dislodgement Force
Dogboning
Profile Effect/Flaring
Stent-Free Surface Area
Endovascular System
Dimensional Verification
Profile/Diameter
Hemostasis
Simulated Use
Force to Deploy
Delivery System
Balloon Inflation / Deflation Time
Balloon Rated Burst Pressure
Balloon Volume to Burst
Balloon Rated Fatigue
Tensile Bond Strength
Torsional Bond Strength
Tubing Longitudinal Tensile Strength
F2477: In vitro Pulsatile Durability Testing of Vascular Stents
F2942: In vitro Axial, Bending, and Torsional Durability Testing of Vascular Stents
F2743: Coating Inspection and Acute Particulate Characterization of Coated Drug-Eluting Vascular Stent Systems
F2079: Measuring Intrinsic Elastic Recoil of Balloon-Expandable Stents
F2081: Characterization and Presentation of the Dimensional Attributes of Vascular Stents
F2394: Measuring Securement of Balloon Expandable Vascular Stent Mounted on Delivery System
F3067: Radial Loading of Balloon Expandable and Self Expanding Vascular Stents
F2052: Measurement of Magnetically Induced Displacement Force on Medical Devices in the Magnetic Resonance Environment
F2119: Evaluation of MR Image Artifacts from Passive Implants
F2182: Measurement of Radio Frequency Induced Heating On or Near Passive Implants During Magnetic Resonance Imaging (MRI)
F2213: Measurement of Magnetically Induced Torque on Medical Devices in the Magnetic Resonance Environment
F2503: Marking Medical Devices and Other Items for Safety in the Magnetic Resonance Environment
F2129: Standard Test Method for Conducting Cyclic Potentiodynamic Polarization Measurements to Determine the Corrosion Susceptibility of Small Implant Devices
F3044: Test Method for Standard Test Method for Evaluating the Potential for Galvanic Corrosion for Medical Implants
Dimensional Verification
Percent Surface Area
Foreshortening
Recoil
Stent Integrity
Radial Stiffness / Radial Strength
Mechanical Properties
Durability Testing
Particulate Evaluation
Magnetic Resonance Imaging (MRI) Safety and Compatibility
Crush Resistance
Kink Resistance
Delivery, Deployment, Retraction
Balloon Rated Burst Pressure
Balloon Fatigue
Stent Diameter vs. Balloon Pressure
Catheter Bond Strength
Crossing Profile
Balloon Inflation / Deflation Time
Stent Securement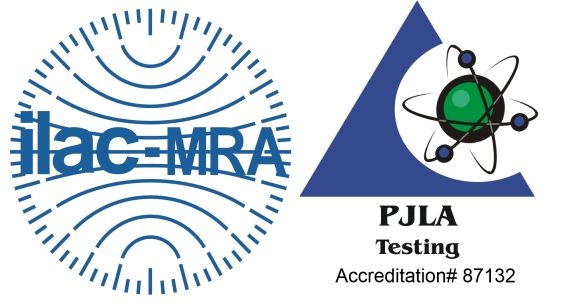 Request Information
Request a Quote
Download Brochure
Medical Device Testing