Training Suites for Cardiac & Endovascular Simulation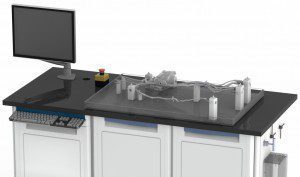 Simulation Training Suites for Cardiac (heart valves) and Endovascular (stents, stent grafts, catheters) technologies are custom-designed, turn-key systems that present a complete clinical environment by approximation of physiological pressures and flow conditions, along with temperature in a representative arterial and/or venous circulatory system. BDC Laboratories' PD-1100 pulsatile pump is the 'beating heart' flow source that provides the system pulsatile flow. To facilitate control and monitoring of the simulation training suite, as well as data collection for analysis, BDC's Statys™ software package accompanies each system. Applications for BDC's simulation training suites include: surgeon training, marketing and sales demonstrations, research & development and validation / verification testing.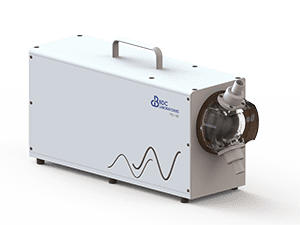 The fully programmable PD-1100 Pulsatile Pump is at the core of these simulated use training suites and features: The Pulsatile Pump, Control Module, Data Acquisition System and Statys PD™ Control & Monitoring Software Package. The key benefits of our PD-1100 Pulsatile Pump driving this mock circulatory loop are:
Fully programmable in all parameters
Precise digital platform provides high repeatability and reproducibility
Full user control of excitation waveform to accurately mimic system pressure and flow waveforms
The ability to isolate the pump driving fluid from test fluid
Self-priming with pulsatile pump head options for minimal setup time
Training suites can be designed for a wide range of cardiac and endovascular device applications, including:
Aortic Valve, Mitral Valve, Pulmonary Valve, or Tricuspid Valve evaluation
Total Artificial Hearts (TAH) and Ventricular Assist Devices (VAD)
Endovascular device studies (aortic, peripheral, carotid, neurovascular, femoral, venous, and pulmonary)
Veterinary cardiovascular flow studies
Research for device-pressure-flow interaction
Request Information
Request a Demo
Request a Quote
Simulated Use Systems
The Transcatheter Aortic Heart Valve Simulated Use Solution from BDC Labs provides a turn-key platform to evaluate procedures for the treatment of aortic valve stenosis.
Read more »
The Transcatheter Mitral Heart Valve Simulated Use Solution from BDC Labs provides a turn-key platform to evaluate mitral valve repair and replacement procedures.
Read more »
BDC Labs' Transcatheter Heart Valve Simulated Use Solutions, and all other Cardiovascular Solutions can be customized to suit your requirements and operating environment.
Read more »